What Are You Most Afraid Of?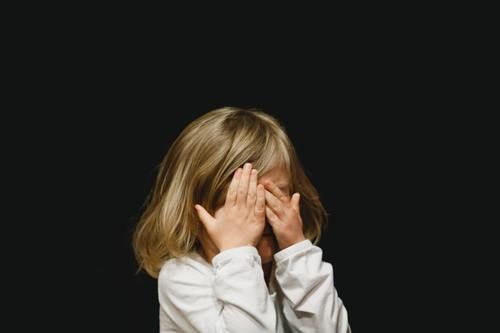 What are you most afraid of? When I was a kid I was afraid of the dark. As soon as the lights would go out my heart would pound frantically; my mind would race, pondering the possible terrors lurking in my closet and under my bed. It wasn't really the dark I was afraid of, though, was it? It was the unknowable, the unseeable, the uncontrollable, that plagued me.

Aren't those fears a lot of the same ones we are facing in this season of uncertainty? Fears about the future, our health, and the economy seem to be lurking outside the door like a shadow waiting to consume us. You, like me, may be wondering how to respond to those fears. Throughout the book of Joshua, God provides a clear way to respond to fear. He fixes the reader's eyes on His promises and His power as the only source of courage.
The book of Joshua tells the story of God bringing His people (Israel) out of the wilderness and into the land He has promised them. They are not welcomed into the land with open arms and gift baskets, though. The land is already occupied, so God commissions Joshua to lead the Israelite army to conquer the land.
God not only gives Joshua a mission to complete, He also
commands
him how to
respond
to that mission:
"Have I not commanded you? Be strong and courageous. Do not be frightened, and do not be dismayed, for the Lord your God is with you wherever you go." - Joshua 1:9
God tells Joshua why he can have courage and strength: "for the Lord your God is with you wherever you go." God turns on the lights, opens the closet door, exposes what's under the bed. He shows Joshua that there is nothing to fear— not because Joshua is strong and capable but because God has made a promise to him.
There is a clear response that God is calling us to in our fears, but it's the source of that response that is the key. Culture tells us to be strong because we are capable, smart, resilient humans. Rather, God tells Joshua to be strong because he can trust that God is a promise-keeper.
You may wonder, "How can I trust God's promises when everything around me seems to be so uncertain?" This uncertainty drives us to hoard toilet paper and canned goods. Deep down we are all craving security.
Surely Joshua felt insecure against a giant army in Joshua 11. As a man of war leading the Israelites into battle, his hope for success would have easily been in his number of men, horses and chariots. With this in mind, the army he was facing is described as "a horde of troops like sands on the seashore and very many horses and chariots." Can you imagine seeing that giant, well-equipped army and then looking back at your own. Would that not lead you to despair?
God reminds Joshua again how to respond to this threat:
"Do not be afraid of them, for tomorrow at this time I will give over all of them, slain to Israel. You shall hamstring their horses and burn their chariots with fire." - Joshua 11:6
God points directly to the enemy's symbols of power and says that He will swiftly destroy them! By doing this, God exposes the false security of their defenses. Instead, God had a sovereign plan that could not be thwarted by any number of men or materials, a plan that God used His people to accomplish! By stepping forward into battle against the hordes that stood against them, the people of God were proclaiming that their trust was not in chariots or horses but in the power of their God.
We are all seeking something to keep us safe. This is part of our design. In fact, even to be fearful reveals our innate need for protection. This is because God was always meant to be our Protector from the very beginning. After the Fall in Genesis 1, evil has convinced us that we need to ourselves fill God's role as our protector and believe that we have to fend for ourselves. We fight to combat our fear with our wealth, our success, anything we need to make us feel safe.
What are the main things you seek for protection when the world feels unsteady? Ask the Lord to remind you that because He is a powerful, promise-keeping God we can cry out to Him for courage in these frightening times. We have hope in a God who is victorious over all things, even death.